Construction Equipment Repair
Your Construction Equipment Repair and Maintenance Where and When You Want It.

Mobile Service
Field Services Available. Just Ask!

Repair & Rebuilding
We provide options for repair and complete rebuilds.

Emergency Repairs
We understand appreciate your sense of urgency. Emergency repairs are available. Just ask!
Your Construction Equipment Repair and Maintenance Where and When You Want It.
Get your heavy-duty machinery back up and kicking without you breaking a sweat. Whatever makes, models, and brands, we repair it all.
Extend Lifetime
Maximize the life, value, and productivity of your construction equipment with best-in-class repair and maintenance services that beat down operational costs.
Minimize Downtime
The last you want to see on site is a machine-go-down while you are right at it. While fixing that is great, avoiding such altogether is even better. We've got your back.
Enjoy Uptime
Experience smooth operational uptime with no disruption to your project flow. As your grader grades on, your dozer will doze better. We'll always be at your service.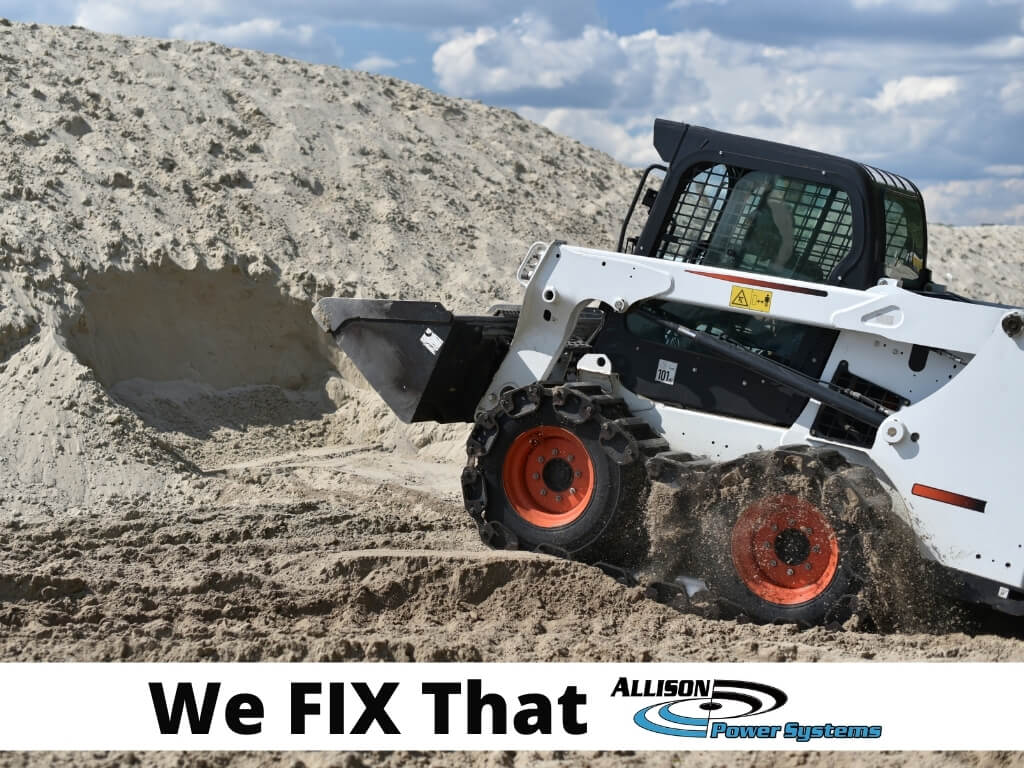 From heavy grade excavators to compact earth moving machines, we help you reduce the cost of owning and operating them. Allison Power System's repair and maintenance services are designed to help you get the job done on time and within budget.
Free Pickup and Drop Service
Can't come to us? Your convenience is our concern. Our pick-up and delivery of construction equipment and part to your facility comes at no extra cost. Whether you want us here or there, we'll meet up in no time.
Field Repair Service
Need a repair shop on the go? Our highly trained technicians are always on wheels and will be en route at a call from you. We are keen on saving the stress while you are out on the job.
Emergency Repair
We understand you work with tight schedules and deadlines. Our support teams are always on standby to give instant responses and send the right team and tools your way.
Scheduled Maintenance
A number of contractors partner with Allison Power Systems not only for their machinery repair but also for their planned routine maintenance. We are always one phone call away.
Factory Trained Technicians
Our field and in-house technicians are equipped with up-to-the-minute factory knowledge and the most advanced tools in the industry. With our team in your facility, you've got the best hands to work with.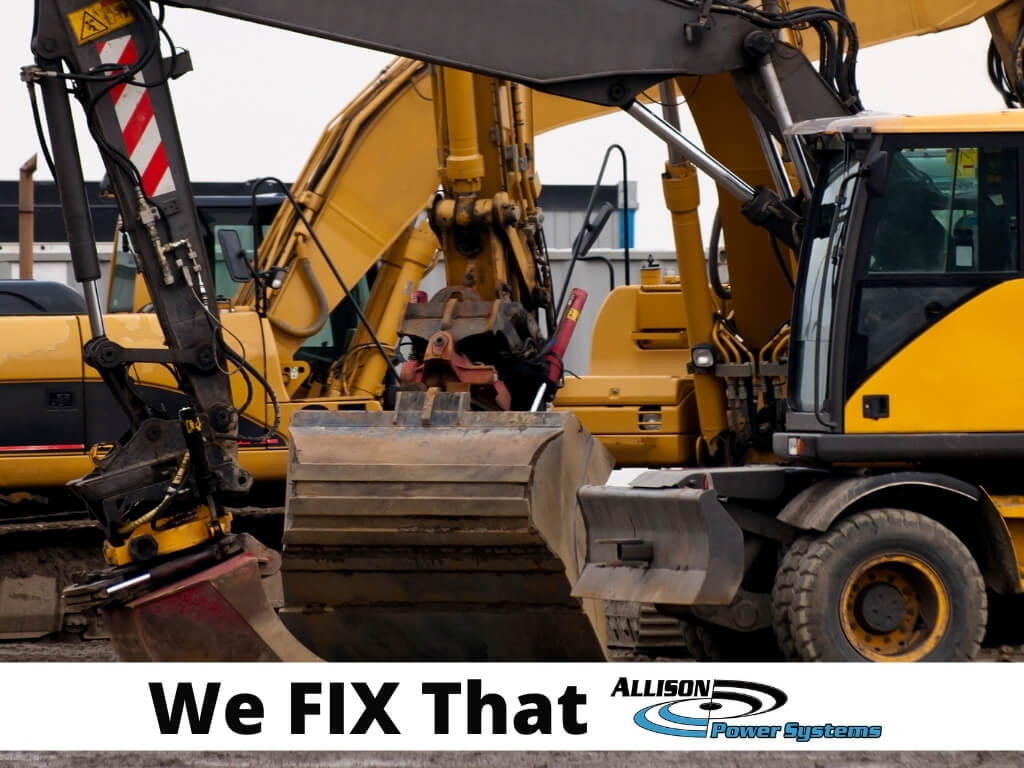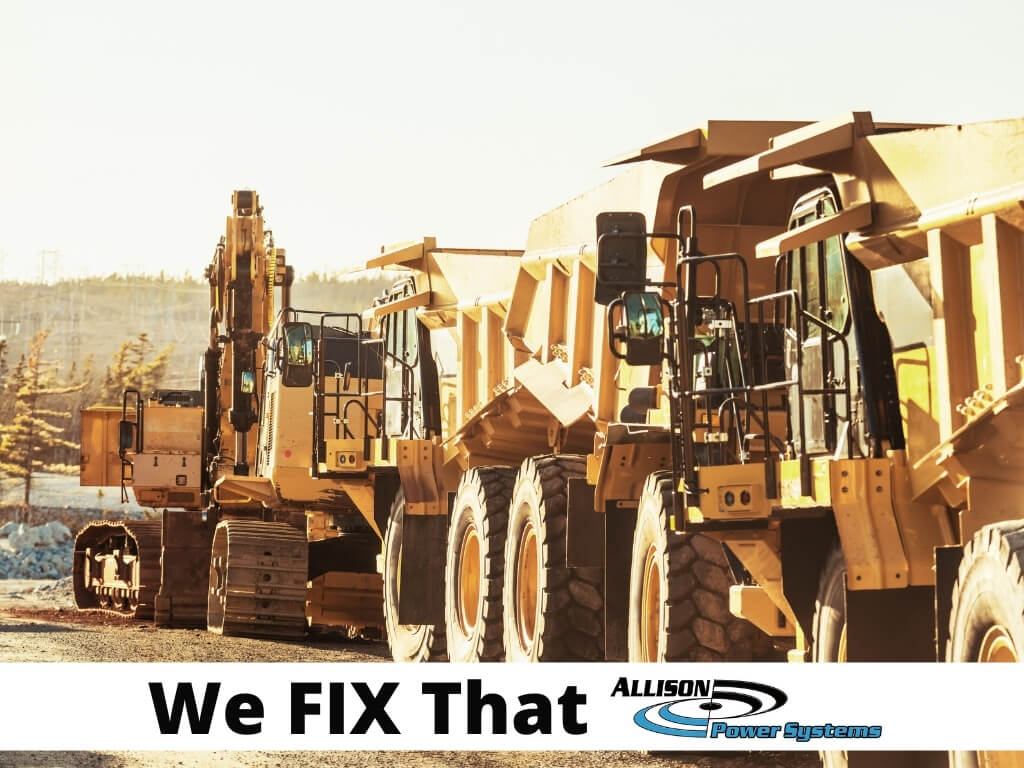 Why Partner with Us
Get the support, expertise and partnership you need to keep your construction equipment and machines running at peak performance. 
No more heavy-lifting. You've got a one-stop for all your repair and maintenance needs.
Our combination of tools and expertise allow you to stay ahead of machine operation, repair, service, and maintenance.
Regular maintenance makes you proactive and well-planned, avoiding disruption to your project flow.
Allison Power Systems goes beyond just repair, we inspect, fabricate, rebuild, expand and integrate in order to make your machinery function together as a complete unit.
From engine oil to filters, radiator blowout, transmission oil level, brake, gauges, hoses, pipes, and more, we fix it all.
Get your job site moving again with one call. Our 24/7 response and dedication to your satisfaction is our goal.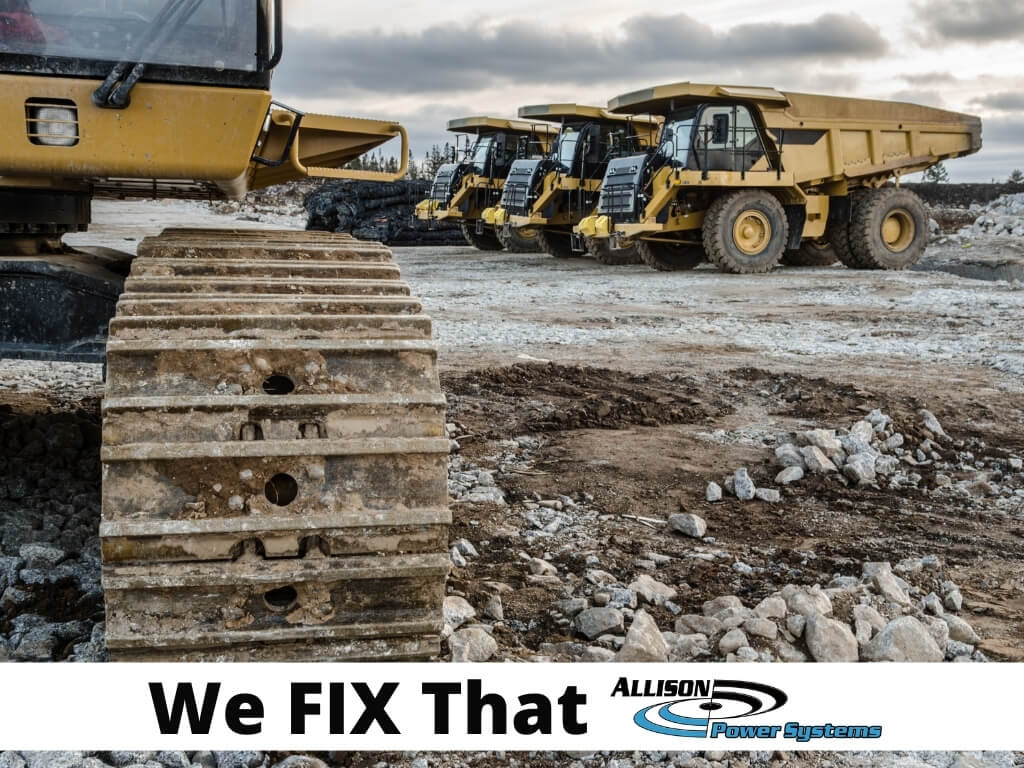 Popular Brands We Service
CAT | John Deere | Volvo | Hitachim | Komatsu | Fairfield
We maintain, repair, and rebuild Construction Equipment of all kinds including: backhoes, compact track loaders, graders, dozers, excavators, skid steers, tractor loaders, and crawler loaders.
Call Allison Power Systems
E-Mail Allison Power Systems
We don't bite.  Reach out today.
The sooner you contact us, the sooner you will be back to production.  As an independent industrial repair shop we understand your sense of urgency.  In turn, demonstrate our respect by providing an attention to detail that fixes your components faster, better, and cheaper than the OEM.